January 9, 2021
And We Rise
…Together
January 20, 2021
Our Country…
'Tis of Thee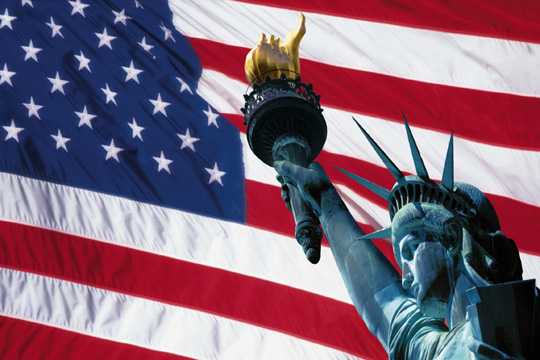 WE ALL KNOW that the American ideal of democracy is just that, an ideal:
People are citizens of this country, the United States of America, who the Founders never imagined would be granted citizenship; people in this country, regardless of the color of their skin,  are considered equivalent in Black Letter Law, at our very least attempt at justice and in the spirit of the law at our very best, which is something many founding persons never believed should be; and most citizens in this country are endowed with the authority to cast a ballot for whom they believe represents their interests, which is an authority that many of the Founders disagreed with bestowing upon the "common man," let alone woman.
That American democratic ideal, however, did not really begin to take shape as a force to be reckoned with until the Voting Rights Act was passed; until the Honorable Justice Thurgood Marshall took his seat upon United States Supreme Court followed by the Honorable Justice Sandra Day O'Connor; and until Barack Hussein Obama was voted in as the 44th President of the United States.
That American democratic ideal was most recently tested to its core by an attempted insurrection of the United States government, and like the administration that lifted the insurrection, the attempted insurrection should not be viewed with dismissive side-eyes.  It is telling that a large percentage of this country is sufficiently, miserable, un- or misinformed, and fearful that they would risk decapitation of the only body that ever kept most enemies from their doors and their shores.
That American democratic ideal is assuredly injured.  And, yes, this isn't a cumbaya moment.  It isn't a moment to breathe a sigh of relief.
It is a moment to inhale, hold it, feel the American heartbeat, hear the American lungs, and exhale, slowly, ever so slowly, and note the American body politic's response, and get to work, to recover and move forward and strengthen that American ideal.
Still, we may not be breathing a sigh of relief, but that does not mean there is no relief being felt and seeking to be shared because…
That American ideal…
MY country 'tis of thee…lift EVERY VOICE AND SING…from SEA to SHINING SEA…
let FREEDOM and JUSTICE for all…ring.